On a seemingly ordinary day in Yaoundé, Cameroon, a local hero emerged from the most unexpected of places. Cameroonian artist Lil Love, known for his captivating music and magnetic stage presence, found himself in the midst of a life-or-death situation that would forever change the lives of those involved.
It all began when a seven-year-old girl frantically approached Lil Love after he had just dismounted his bike. With tears streaming down her face, she relayed the horrifying news that a 14-year-old boy was being attacked nearby. Without hesitation, Lil Love sprang into action, following the young girl to the scene of the crime.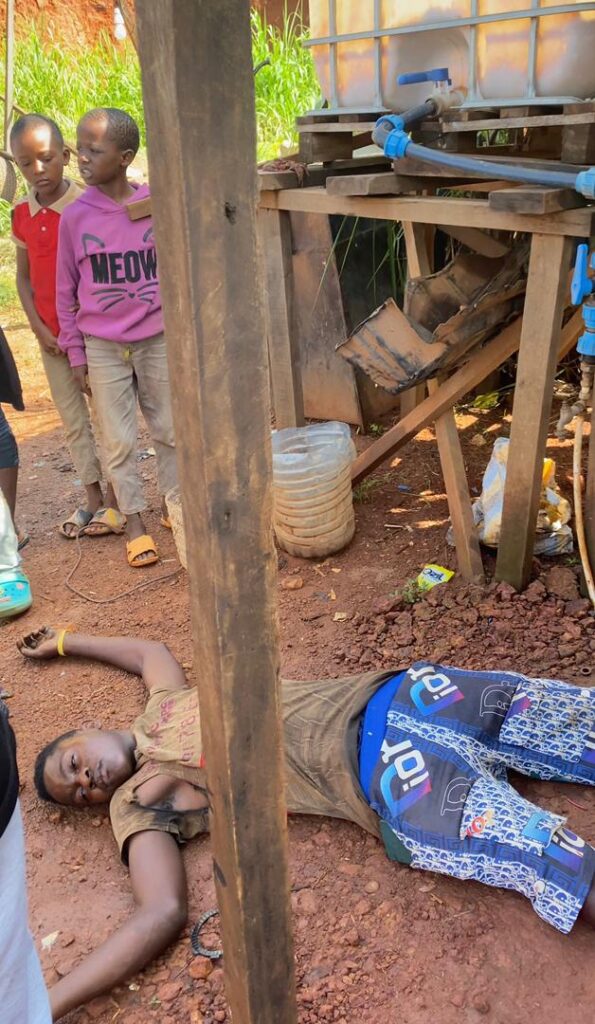 Upon arrival, he discovered that the man responsible for guarding a motorcycle storage area had left the keys with the 14-year-old boy while he stepped away for a moment. Seizing the opportunity, a would-be murderer attempted to steal a motorcycle by forcibly taking the keys from the young boy. When the boy bravely refused, the attacker began to strangle him in a desperate attempt to silence his resistance.
With no time to spare, Lil Love heroically intervened, pulling the attacker away from the boy and preventing a tragic loss of life. The young boy, gasping for air and visibly shaken, was saved from the clutches of a cold-blooded killer, all thanks to the quick thinking and selfless actions of Lil Love.
The incident has since sent shockwaves through the community, with many praising Lil Love for his bravery and willingness to put himself in harm's way to save a young life. As news of his heroics spread, the artist has become a symbol of hope and inspiration for the people of Yaoundé and beyond.
In a world where headlines are often dominated by negativity and despair, it's heartening to see individuals like Lil Love stepping up to make a difference. His actions serve as a powerful reminder that heroes can be found in the most unexpected places, and that sometimes, all it takes is one person to change the course of another's life forever.
lil love is a great artiste and you can check his recently released song here