North Africa is grappling with catastrophic environmental disasters that have left thousands dead and many more displaced. The region, still reeling from the death of Libyan leader Muammar Gaddafi, is now facing a new crisis: thedeadliest earthquake since 1960 and a flood that has claimedover 20,000 lives.
On Friday, September 8, 2023, a devastating earthquake witha magnitude of 6.8 struck Morocco, killing nearly 3,000 people. The earthquake, which hit the Atlas Mountains ofMarrakech, has been described by news outlet Al Jazeera asthe deadliest since 1960.
The quake originated from a geological phenomenon known as a reverse fault, an occurrence when tectonic plates collide, causing the earth's crust to thicken. According to estimates by Morocco's National Institute of Geographics and the USA Geological Survey, the depth of the quake was between 8 km and 26 km. The earthquake struck around 11:11 pm local time, leaving thousands hospitalized and many more displaced.
Questions have arisen over the lack of forecasting for thisdevastating event. Were there no signs, no indicators thatcould have warned of the impending disaster?
If that wasn't enough, another disaster was looming. Over the weekend of September 9, 2023, Mediterranean storm Daniel swept through eastern Libya, dropping torrential rain and causing widespread flooding. Two dams collapsed under the deluge, exacerbating the situation by inundatingalready flood-stricken areas.
The city of Derna, home to over 120,000 people, wasparticularly hard hit. The deputy mayor of Derna told AlJazeera on September 12, "At least 20% of Derna city hasbeen destroyed."
As of September 15, over 25,000 people are confirmed dead,with over 20,000 missing and more than 40,000 displaced. Environmentalists suggest that the flooding was due to poorinfrastructure maintenance.
Malak Atlaeb, an environmental expert, in an interview with Al Jazeera stated that "Libya is ill- prepared to handle the effects of climate change and extreme weather." Most Libyans live in coastal areas at risk of flooding as sea levels rise. Libya has been a regular victim of severe flooding for many decades and the problems are only becoming more severe.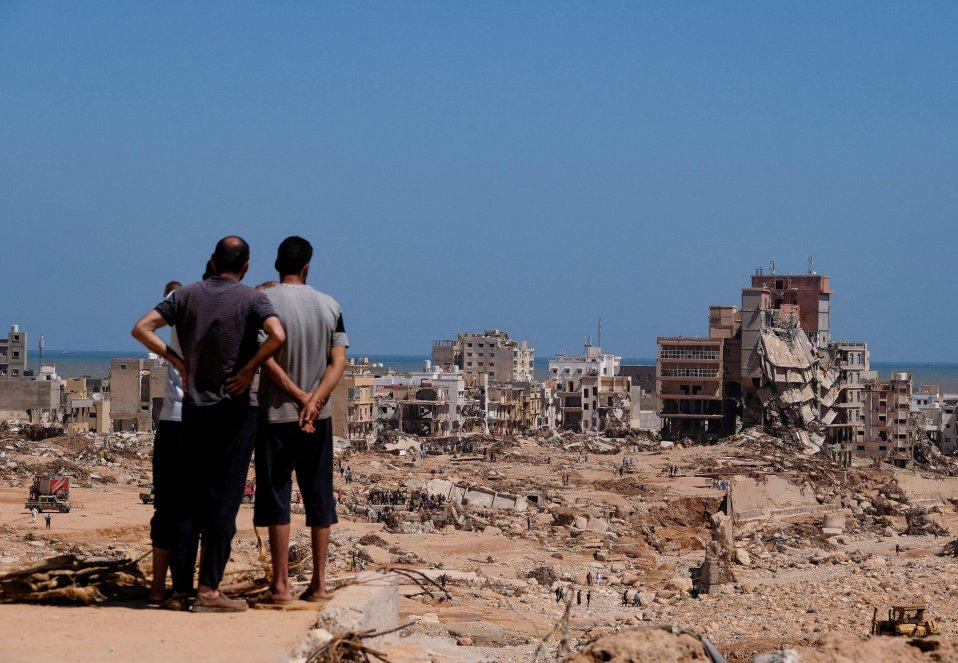 Is this a sign of divine intervention, or is nature attempting to restore balance to a self- perpetuating ecosystem? Should we simply accept that such disasters will occur from time totime, or is there something more Africa could be doing to mitigate such catastrophes? While there is no atonementequivalent to a lost soul, we can only hope and worktowards an Africa that is better prepared, better equipped,and more resilient in the face of adversity.
Cynthia Ngum