The Cameroonian Movie industry is one that believes in Quality not Quantity reasons why Movies , actors and Actresses from CAMEROON always make waves globally.
Taku Awungafac Glads-Audry popular known as Taku Audrey is a talented Cameroonian Actress . At 22 , she has already made a name for herself in the CAMEROON movie industry. Taku Audrey is from a Family of 10 and she is the 7th child . She is from Lebialem in the south west Region of CAMEROON.
Taku did her Primary School Education at CS Menji and St Joseph In Tiko , her secondary school education at "Our lady seat of wisdom " in Fontem and " St Theresa international Bilingual school " Buea .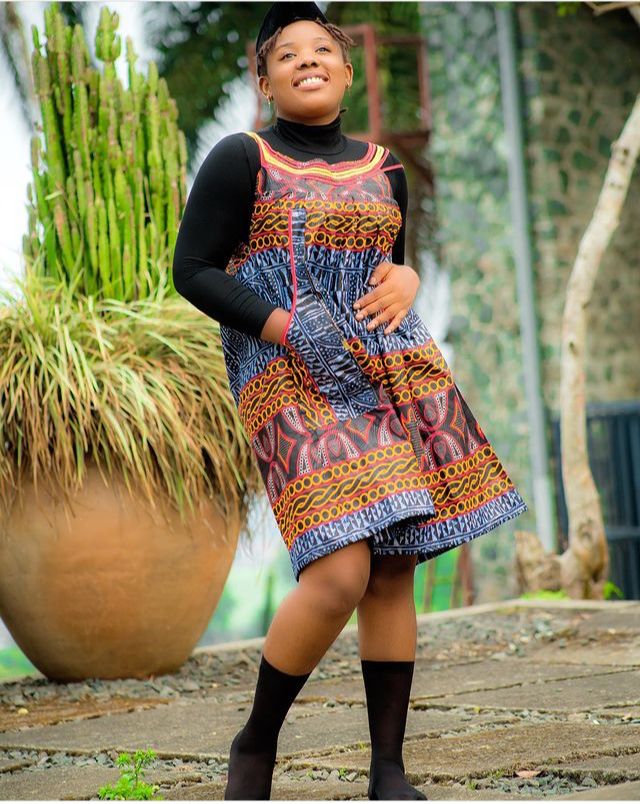 Thirsty for more knowledge , Taku had to continue her education at Chatter Institute of Technology and management Buea as a software engineering student . She obtained her Higher National Diploma in Software and Engineering after 2 years of intensive studies . She is currently pursuing a Bachelor's degree in Software and Engineering at the College of Technology in the University of Buea .
Despite the tight nature of her school program , Taku has featured in over 15 movies playing multiple roles .She has stated in Amazing movies like " The planters Plantation" ,"Area M16", "Gene pool" , "The prevalence of ligh" and "the civilized man " and many more . Taku Audrey won the best female Actress at the African Gospel Movies Awards 2022 and best actress at F. L.E 2019.
Taku Audrey Equally runs a Charity group called the "The TakuAudrey's Reachoutwide Foundation " which has as objectives to fill in the loop holes of the society for the love of mankind .
Incase you are wondering how you can impress the beautiful actress , she loves swimming , riding bicycle and playing basketball.
Taku Audrey is definitely one of the best big thing out of CAMEROON 🇨🇲