Cindy Mbando, popularly known as "Cindy Stainless", hails from the Southwest Region of Cameroon. Born on August 7th, 1995, with her birth name Mbando Comfort Chu, is an Embodiments of talent. While growing up, she developed interests in singing, dancing, acting, and modeling.
In 2014, Cindy was selected to represent Cameroon at an international competition known as "The World Competition for Performing Arts" in California. She could not make it to this competition for some personal reasons. In 2015, Cindy was invited by Amah Tutu Muna, the Minister of Arts and Culture at the time. She was also invited for a stage performance on the event of the International Archives Day.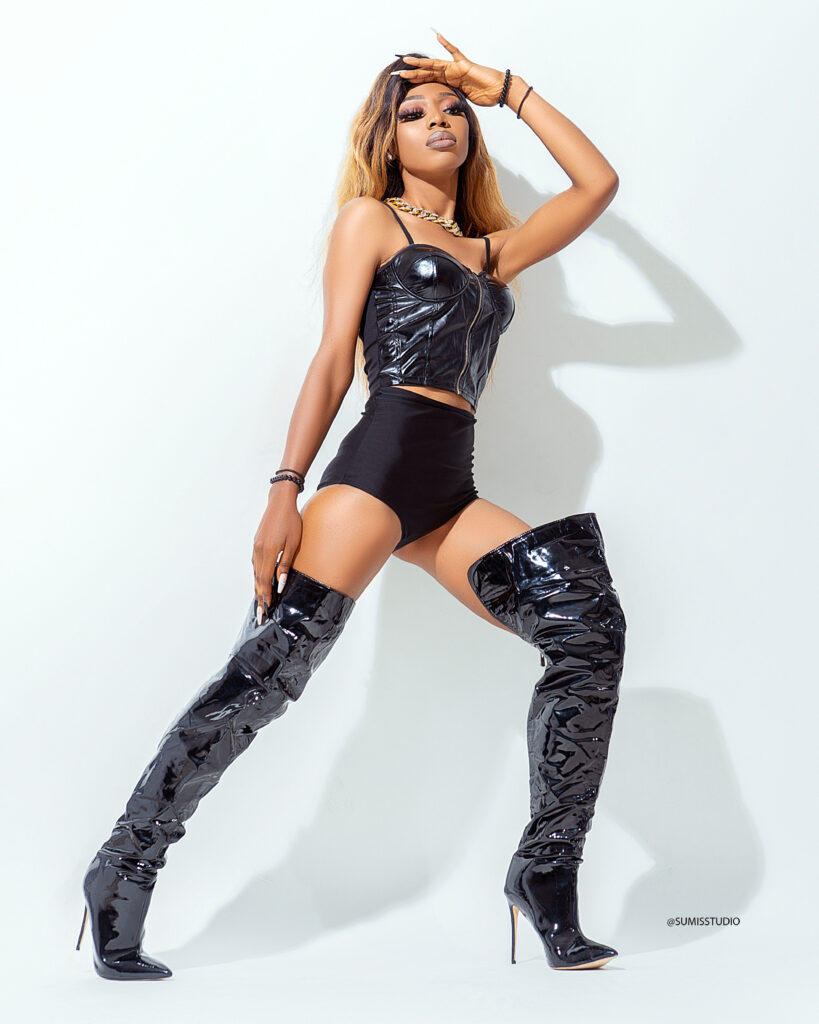 In 2019, Cindy was on stage for a National Play at the 2019 REGAN (The National Artistic and Cultural Season Relaunch). In the course of her career, she later became one of the contestants on the Reality TV show Number One Girl, Season 3. She emerged as one of the finalists of this reality show. Without any fear of defeat, she decided to take part in another Reality TV Show known as Biggy 237 in 2020, and made it all the way to the semi-finals. In 2021, Cindy successfully organized her Event titled "Ripped Jeans and Pool Party Event", under the sponsorship of BGC Melody. Cindy Equally Hosted a Musical Event titled " BGC INVASION".
As an Actress, Cindy has participated in a number of remarkable films and TV series like: Virgin Blade, Them, Yenkon's Cross, My Dream Documentary, All Ventures TV series and Provoked TV series. As a model, she has worked with Kiss Design, YB Fashion House and Yerima Skincare Products. Cindy Mbando is a Masters Research student at the Department of English of the University of Yaoundé 1. She is currently the Brand Ambassador for Barthson Global Communication, ( BGC Melody and Management), and is currently being managed by the Talent Management Division of Barthson Global Communications.
Cindy Mbando also recently ventured into singing, by releasing a single in collabo with Ziiana under the BGC Melody Label. The song, "My Moment", is doing very well internationally, so we hope to hear more from her in the future .
Watch "My moment Ft Ziiana on YouTube here 👇
Stream My moment Ft Ziiana on boomplay
https://www.boomplaymusic.com/share/music/91926424?srModel=COPYLINK&srList=ANDROID
Stram My Moment on Audiomack 👇
https://audiomack.com/barthson/song/my-moment-purified-version
https://audiomack.com/barthson/song/my-moment-purified-version
My moment on Spotify