Lil Nero is a Young Cameroonian rapper , his Album "Rasta Soldier " is definitely one of the best Albums released by an upcomer . Unfortunately, we are in a country where people pay less attention to upcomers and that's how creativity dies down . The 18 track Album is a master piece .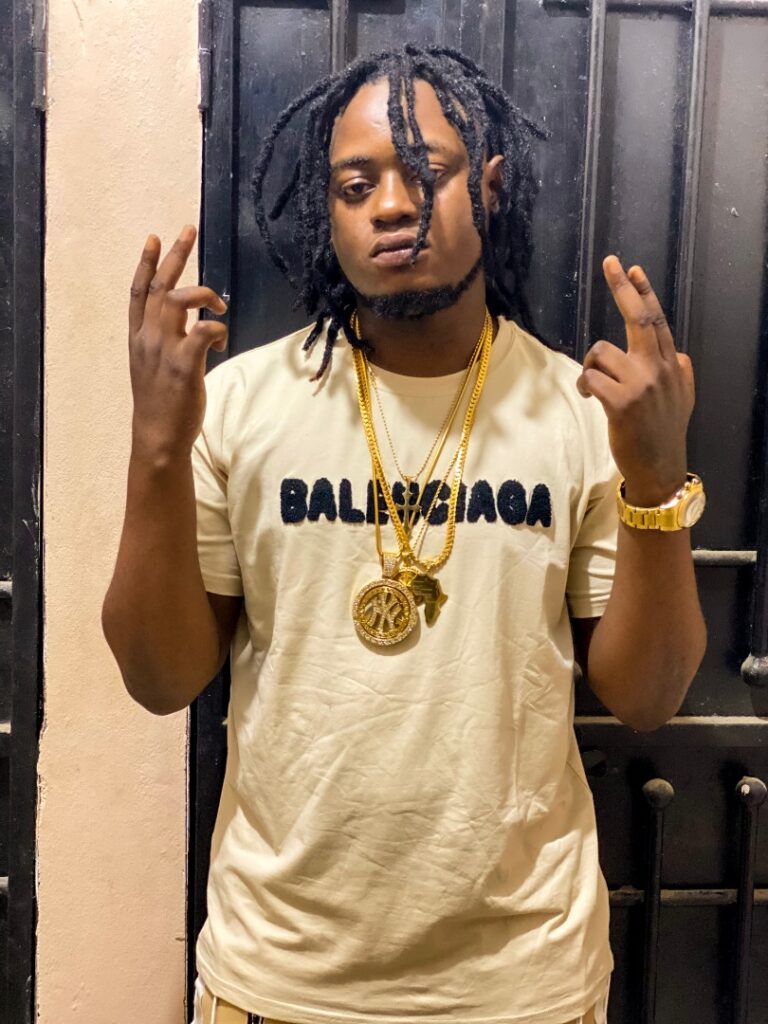 The Album opens with " Waka Dube " Produced by one of the most talented Music producers Phill Bill . Waka Dube has that danceable and irresistible vibe . The track addresses a couple of things with catchy lines . Waka Dube is that song for everywhere . A song that you can't resist Vibing to it . It was mixed and mastered by K Master K mix .
Lil Nero goes ahead to show how creative he can be in track two  " Inside Mboko " . The rapper paints the realities of an African ghetto( Mboko ) . Ghetto in CAMEROON is called Mboko , Lil Nero talks about the lifestyle inside the Ghetto .  Every hustler will definitely relate to this peace . "Gum for ma bone"  talks about things the artistes believes in and talks bout hard work that he believes in . His flow on this pirate is smooth. Lil Nero definitely knows how to to choose his producers . This piece was produced by DJ Karl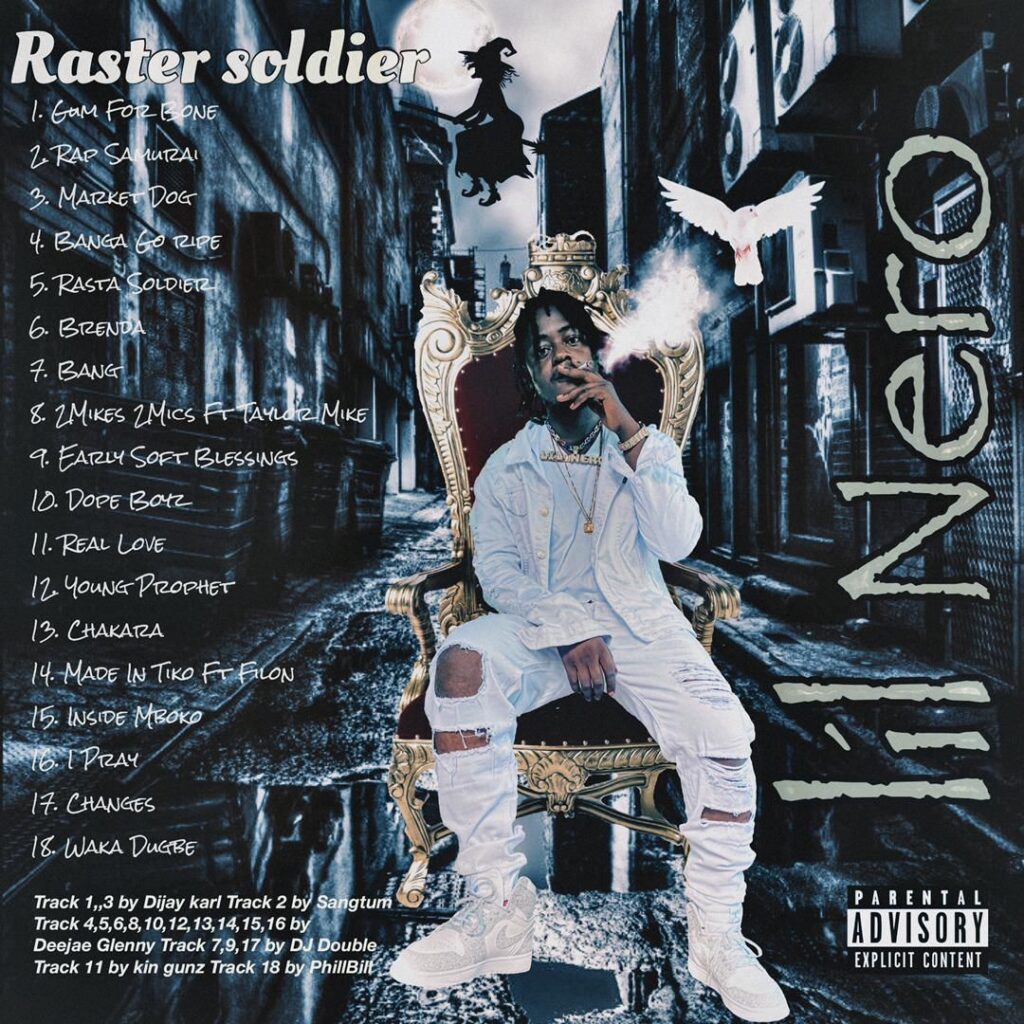 Dope Boys is the next song after this produced by Dj Gleny and it is definitely one of the best song from the EP . Lil Nero believes young people should be shaped when they can . Don't spare the rod and spoil the child . Our society is bad now and parents should pay more attention in raising their kids . The rapper also talks about being contented with what he has . He urges youths to hold on to what they have rather than envying others .
Rap Samurai is one of the tracks that stand out produced by award winning producer Sangtum . In this piece Lil Nero praises himself as the Rap Samurai . He believes he is there to
Safe the rap Game . He talks about his rap and how much is he is contributing to the rap culture . The lyrics is catchy and with a great video this piece will easily go viral .
Banga go ripe is more of a motivational song . Lil Nero talks about the situation of the country and how bad things are .He believes one day things will be better one day . He is hustling hard and one day things will be great . " Banga go ripe" means one day things will better one day
. Lil Nero believes one day things will be better as he continues hustling .
Raster Soldier produced by DJ Glenny is definitely one of the biggest songs of the Ep . It talks about the rapper's life . He talks about his struggles as he grew up . He also made it clear that he started doing music at 12 years and today everyone smiles when they see him . Anywhere he goes everyone celebrates him today . The Album is named after this track .
Brenda is a deep love song . The rapper talks about his love for Brenda . Brenda is a song everyone will relate to . It's a love song with a catchy words . Brenda is a song you should play to your girl .
If you are looking for a diversified album then "Raster Soldier" is that album . You want to dance ? There are great danceable songs in the Album . You need Love songs ? The album got it . You want inspirational songs ? It is in the Album .
Lil Nero ends the Album with "Market Dog" a very beautiful and danceable piece. It has an irresistible vibe .
You can stream the full Album on Audiomack here 👇