"The art of cracking the whip on metaphors" best describes the lyrical ingenuity of the new sensation of African popular music. Ntube Eric Bawa, a geological engineer, residing in Libreville, Gabon, was born on August 15, 1982, in Buea, Cameroon. Artistically known as "De Manne", he is a singer-songwriter with a wide vocal range, echoing a fresh mix of transcontinental musical genres ranging from; afro-pop, Amapiano, Latin music, R&B, Soul and Reggae.
A father of two lovely girls; Ntube M. Candace and Ntube H. Chanel, De Manne was born to Ebai Takor Hannah and Ntube Jarvis Michael. He started singing at the age of 10, though back at school, he was mostly known for his academic and sporting prowess. However, at the age of 16, he was made president of his school choir, one month after gaining membership. To crown it all, that same year he was awarded the prize for best vocals. In his high school days, he was also part of one of the most celebrated acapella groups at the time called "The Lyrics".
In his bid to release his debut studio album in 2023, the self-taught artist released his debut extended play record, titled "The Avenue" at a press conference held in Douala on the 6th of May 2022. This EP features 15 minutes of catchy singles including; "Avenue", "Dola", "Shadows" and "You are my type", all written by De Manne. He stands out as one of the missing jigsaw pieces the African popular music industry has been looking for. German artist Omid Gollmer wrote "Shadows is a wonderful piece of art of a soul that has lost another one and tries to overcome it through music".
De Manne has been influenced by artists like; Richard Bona (Cameroon), Ben Decca (Cameroon), Stephan Dayas (Cameroon), Miriam Makeba (South Africa), Tracy Chapman (USA), Michael Jackson (USA), Papa Wemba (DRC), Angélique Kidjo (Benin), Sade Adu (British-Nigerian), Nate King Cole (USA), Bob Marley (Jamaica) and several others.
His first official project " The Avenue " a 4 track Ep is out now . Enjoy creativity at it's peak .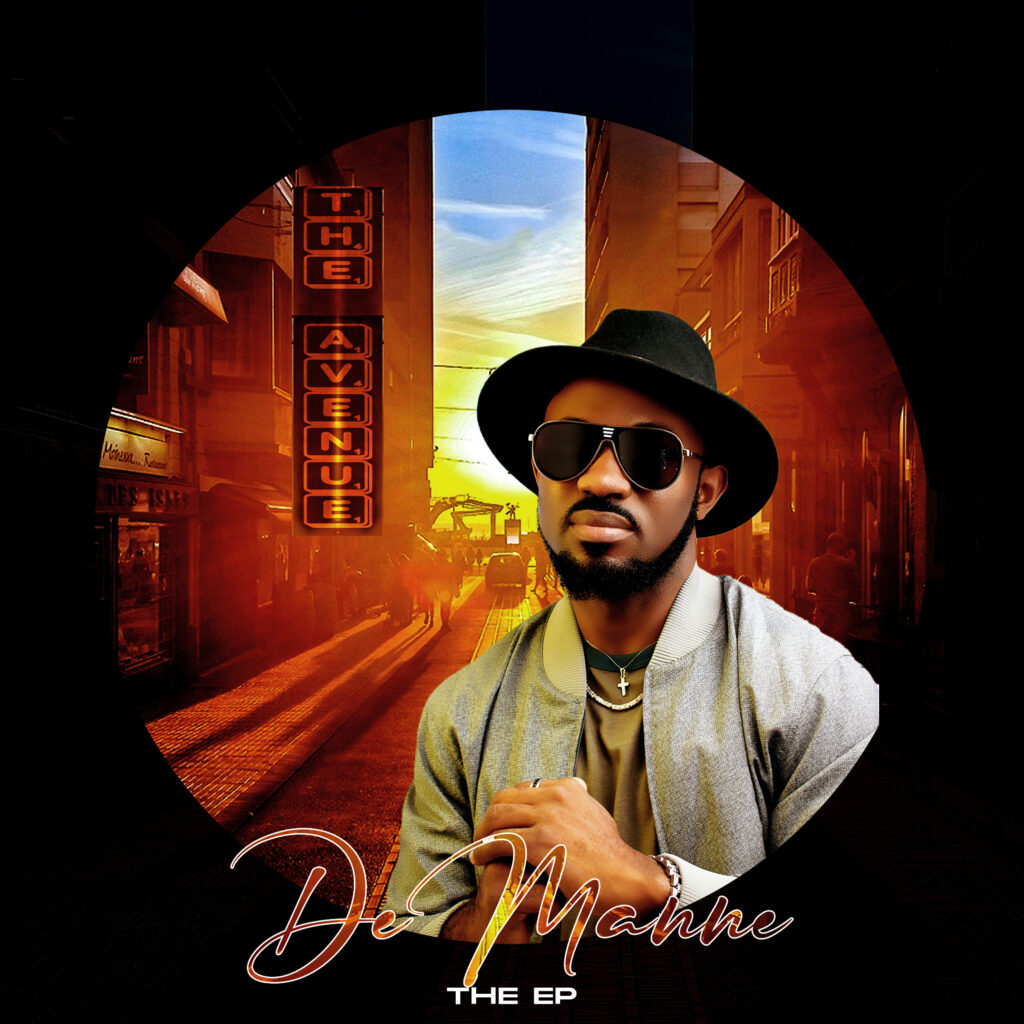 Get it here 👇